New Release Announcement: RDC AI Decisioning Platform v3.1 GA
Sydney, Australia | 26 September 2023
New Release Announcement: RDC AI Decisioning Platform v3.1 GA
Rich Data Co is announcing our AI Decisioning platform version 3.1 is now Generally Available (GA) and ready for customer adoption now.  We are proud to introduce Genesis Studio, which delivers an industry first integration of a complete data science environment inside a powerful decisioning engine.
Genesis Studio: This is a significant uplift that integrates our Data Scientist experience directly into our Decision Command Center.  This delivers;
✅ streamlined security through a centralised security model
✅ improved ability to create and maintain data science projects including experimentation and validation projects
✅ easy allocation of resources and libraries including RDC libraries and data storage to data science experiments, and
✅ introduced a defined model validation role and experience, supporting common governance conventions.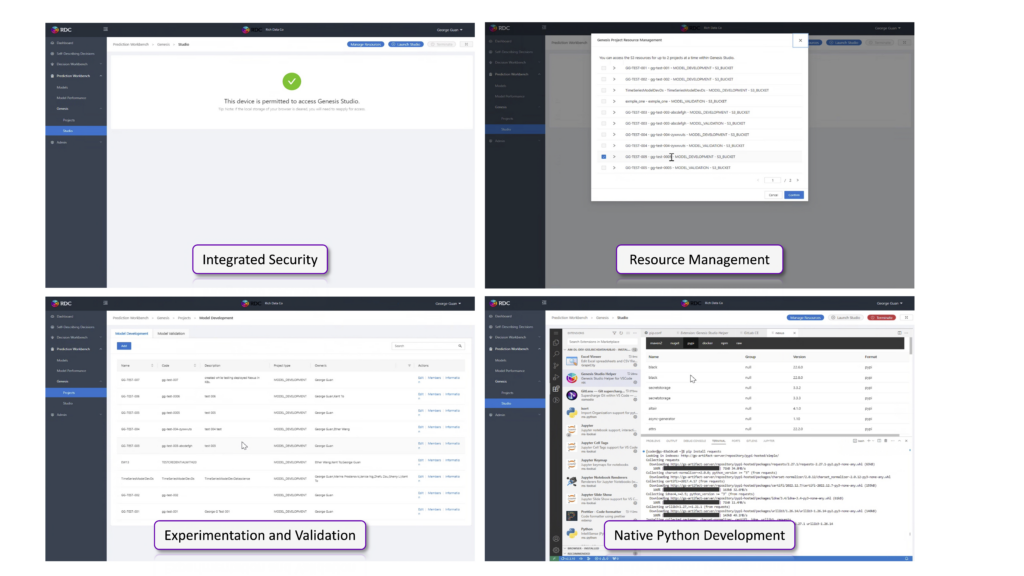 Genesis Studio replaces our previous Genesis IDE environment.
Additional key changes in version 3.1 include;
Customer Review Accelerator enhancements: upgrade of our reference implementation of our Continuous Customer Reviews template, and associated dashboards catering for additional outcomes.  This version also aligns our nCino nIQ integration for this use case.
Self Describing Decision enhancements: visual improvements for ease of use and interpretability.
Batch Processing enhancements: additional support for scenarios including Customer Reviews along with supporting operational reporting for batch processing.
Reporting enhancements: uplift in line with new features in our embedded dashboards including cosmetic improvements.
Improved Accessibility support: in line with our ongoing commitment to ensure digital inclusion through application accessibility, we have improved keyboard navigation across the platform, and addressed visual elements of the platform in line with WCAG guidelines.  We will be publishing an updated VPAT in coming weeks.
Under the hood, there are a number of improvements and fixes to the capabilities in the platform, as well as currency updates to platform components.  Version 3.1 replaces 2.6 as our base deployment release for new customers.  For further information – please review release notes at https://support.richdataco.com/hc/en-us/articles/7819827623567-3-1-0-Release-Notes