OPTIMISE YOUR PORTFOLIO PERFORMANCE
Use the power of the Intelligent Cloud to dive deeper, with Human + Artificial Intelligence.
Know who, know how
Identify the right individuals with unique insights from enriched data, providing enhanced opportunities for decisioning based on your custom requirements. Our team of enterprise experts are here to show you how, via the power of IC.
Opportunity or threat?
Risk executives tell us they see the growth of credit decisioning via data enrichment and machine learning as both an opportunity and a threat. RDC shows you how to capitalise on the opportunity, namely: to move risk from a backstop to a proactive function with real strategic priority. Let our IC platform do what machines do best, and elevate your function to that which requires the power of human direction.
In the hands of experts
Data platforms have recently proliferated, but RDC firmly believes in the H+AI model. Clever algorithms are only effective when in the hands of the right human teams. We have years of senior enterprise experience guide our IC platform to deliver the solution you need.
The power is yours
Take advantage of the opportunities provided by the combination of technology and human intelligence. We can help you discover the path forward with custom service that aligns with your business objectives.
Latest News
Catch up on some the latest insights into the industry from some of the leading innovators.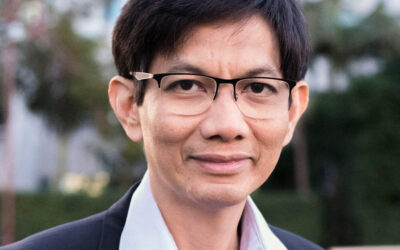 Based on the presentation by Dr Hendra Suryanto at Future Data 2017
read more
Take the next step
We invite you to continue the conversation with our team of experts.